THE DIRECTING CRAFT
A DIRECTOR'S JOURNEY

LANGUAGE & TOOLS OF DIRECTING

HOW TO PREP YOUR MOVIE

WORKING WITH ALL DEPARTMENTS

THE CRAFT OF VISUALIZATION
The Action/Cut Method, Film Schools, Film & TV Industry, Getting Started, Networking, Shot Breakdown, Lenses, 180-Rule, Angles, Filters, Tracking, Transitions, Foreground, Preparing the Script, Budgets & Schedules, Casting, Location Scouting, Pacing, Working with Departments, Style, Visualization Skills, Set Local Color & Atmosphere, Proper Storytelling Manipulation
INDIE FEATURE FILMMAKING
FINANCING MOVIES

PUTTING TOGETHER YOUR INDIE DEAL

DISTRIBUTION: FOREIGN & DOMESTIC

FESTIVALS & INDUSTRY BUZZ

INDIE FILMMAKING
Directing Features vs. Television, Final Cut, Completion Bonds, Structuring An Indie Film Deal, Private Financing/Reality Check, Selling Your Finished Film, Producer's Reps, Preparing Trailer & Artwork, Distribution: Foreign & Domestic, The Markets, Festivals and Media, Self-Promotion, Career Building, Creating Your Industry Buzz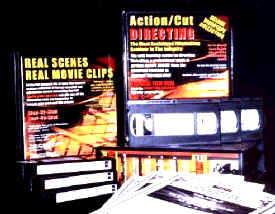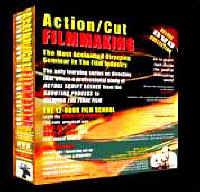 FEATURE FILM
SCENE STUDIES
HOW TO OPEN A MOVIE
& SET-UP YOUR STORY


CHARACTER COMEDY IN DRAMA


THE ONE-SHOT SCENE


EMOTIONAL CLIMAX (SLINGSHOT)


THE FLASHBACK SCENE


RESOLUTION OF YOUR STORY
These scene studies provides an intensive learning experience of the shot-by-shot process to fully illustrate how to plan, prep, and shoot the six study titles. From casting and location choices to how to visualize, pace, and stylize each scene to achieve the writer's intent and translate the action, to fully optimize performances, to breaking it down, this is a comprehensive study series of actual feature film scenes.
Scene Discussion: what is on the page, subtext, action. characters.

Breakdown: shot diagrams, location plan, schedules/budgets, homework.

In-Depth Analysis: visual translation from the page to the screen.

Viewing Dailies: every shot on your
list as it actually was executed.

The Final Scene: how it was edited with sound/visual/CGI effects, and
the magic of music.
There is no better way to learn the Filmmaking Process from page to shoot to final film than to hear and see it as it actually was filmed utilizing real pro script scenes and film clips.
THE BUSINESS
OF DIRECTING
HOW BAD DO YOU WANT IT?

THE PASSION OF FILMMAKING

THE FASTEST WAY TO DIRECT

AGENTS & MANAGERS

DIGITAL REVOLUTION

PREPARING A DIRECTOR'S REEL
- - - PLUS A SURPRISE BONUS - - -
An exclusive interview with a top film & TV Guest Speaker Director
"The Work & Career of Directing"