THE ACTION/CUT 2008
GRAND PRIZE FILM AWARD

"RABIA"

Directed by Muhammad Ali Hasan
Avon, CO
Produced at Chapman University
Dodge College of Film & Media Arts
Written by Muhammad Ali Hasan - Produced by Adrian Brevard
Executive Producers: Chris Ottesen, Dani Rascon, Nick Becker,
Seeme Gull Hasan, Wesley Thayer, & Muhammad Ali Hasan
(24 minutes)
Synopsis: Rabia is a Palestinian woman with a past full of abuse, rejection, and struggle...now all she has left is to blow herself up in order
to exist. From the moment she straps explosives to her bare body, until she arrives at her destination of a popular Israeli beach where
hundreds of innocent civilians are about to be killed, we find ourselves asking whether Rabia's act is one of evil or one of heroism?
Can humanitarian love transcend self-imposed doom and blinding hatred?
If you wish to see "The Making of Rabia" and obtain information about this remarkable student film, please visit www.rabiamovie.com

---
THE ACTION/CUT 2008 BEST FICTION FILM AWARD

"LEAVE YOU IN ME"

Directed by Dutch Doscher
Stamford, CT
Written by Michael Darin Cohen - Produced by William Grant
(19 minutes)
Synopsis: An unexpected admission emerges while a couple is making love. Naked, emotionally and physically, they must
confront a tangled web of love, sex, and betrayal. The path to reconciliation leads to a dark and uncertain forgiveness.
---
THE ACTION/CUT 2008 BEST ANIMATION FILM AWARD

"HOPE SPRINGS ETERNAL"
Directed by Ron Noble


Playa Del Rey, CA
Written and Produced by Ron Noble
(7 minutes)
Synopsis: Mort has been hopelessly depressed ever since the love of his life dumped him. Now all he wants for christmas
is to die in hi sleep. But poor Mort is such a loser he can't even commit suicide without blowing it and wreaking havoc
on any unfortunate souls nearby. Hope springs eternal...or does it?
---
THE ACTION/CUT 2008 BEST DOCUMENTARY FILM AWARD

"UNCOVERED"

Directed by Roger Weisberg & David Grabias
Palisades, NY
Produced by Roger Weisberg & David Grabias
(18 minutes)
Synopsis: Uncovering America's health care in crisis...the struggles of a family to care for their disabled children without insurance.
Twin girls were born three months premature and remained in intensive care for 15 weeks. When their health insurance company
started receiving expensive claims, they found reason to rescind the policy leaving the family with medical bills of a million dollars
and disabled uninsured children that need specialized medical attention for the rest of their lives. Exposes insurance companies
which are not willing to do an eligibility check on the millions of policies they sell and for which they receive payments monthly...but
they will do a thorough check to find reason to bail and cancel policies when anyone's health claims start to get expensive. Is this fair?
---
THE ACTION/CUT 2008 BEST STUDENT FILM AWARD

"GROWING UP VEGAS"

Directed by Amber Beard
Las Vegas, NV
Produced at the University
of Southern California - USC
Written by Amber Beard - Produced by Grace Lee, Julia Dameron, & Amber Beard
(19 minutes)
Synopsis: Taylor, a withdrawn tomboy whose single Mom works as a casino waitress, meets an Elvis impersonator who may change her life.
What are Elvis' lovable yet true intentions after he takes her under his wing? And how does this play in a young teenager's need
for a male figure in her life and the affection she craves?
---
THE ACTION/CUT 2008 BEST MUSIC VIDEO AWARD

"KINKY"

Directed by Carlos Florez
Los Angeles, CA
Written by Carlos Florez - Produced by Eliz Eskeranli
Song: COQUETA - Original Music & Performance by KINKY BAND
(3:15 minutes)
Synopsis: The concept is energy...a timeless unreal world where KINKY receives and controls the world's energy which gives them
the ability to create the surrealistic ideal woman of their dreams: a hairy, humongous, deformed monster! But the "coqueta" hates
that they are kinky all over her and she angrily attacks them as they escape her fury. Finally, the rejected five band members
unite into this gigantic 3-D energized robot who chases her around the globe.
---
- ACTION/CUT IS STREAMING ALL THE 2008 MUSIC VIDEO FINALISTS FOR YOUR VIEWING PLEASURE -
SPECIAL JURY
MUSIC VIDEO AWARD
"LONG NIGHT DRONE"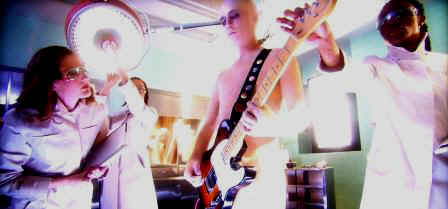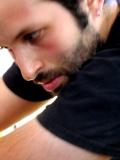 By Ten Minute Turns


Directed by
Neil Forman
Los Angeles, CA

BEST FOREIGN
MUSIC VIDEO AWARD
"ME"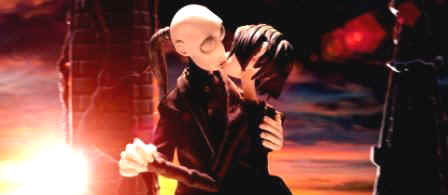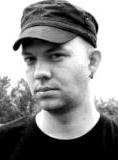 Vocals by ASP
Written by A. Spring
& M. Ambre

Directed by
Thomas Klieber
Munchen, Germany

FINALIST
MUSIC VIDEO AWARD
"NEON LIGHTS"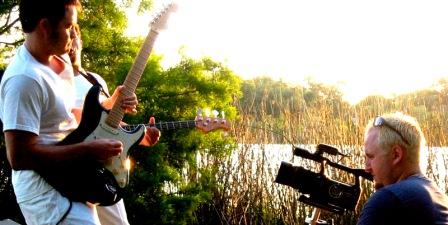 By Alma Vertical


Directed by
Daniel Scherr
Winter Park, FL


---
Jury Added Award
THE ACTION/CUT 2008 DIGITAL
EXCELLENCE IN VISUAL EFFECTS AWARD

"SuperHUMAN"

Directed by Dagan Taylor
Montreal, Canada
Written by Dagan Taylor
Produced by Dagan Taylor, Warwick Taylor, Jeff Kramer, Caroline Kramer,
Sean Ocaine, Cathy Guerriero, Anthony Guerriero, Nick Taylor, Suzanne Taylor
(10 minutes)
Synopsis: On a planet ravaged by climate change and war, a bizarre meteor shower struck the surface. It was said the crystal
meteors were gates to a dimension of superhuman power. But all who sought out the mysterious crystal spheres
never returned...all except one!
**********************************


- ADDITIONAL JURY AWARDS -
ACTION/CUT 2008 FILM AWARDS
OF SPECIAL MERIT IN FILMMAKING


Though the Action/Cut Competition does not have a category for "Experimental Filmmaking"
the Juries have requested the following 2 films to be recognized and awarded accordingly.
VISUAL EXCELLENCE IN EXPERIMENTAL FILMMAKING
"AN UNQUIET MIND"
Directed by Chihwen Lo - Los Angeles, CA
California Institute of the Arts
Synopsis: Dedicated to Kay Jamison's book (same title) about a mercurial journey of mood swings, bipolar disorder, and depression.
&
"CLOSER"
Directed by Aitor Echeverria - Madrid, Spain
Synopsis: A familiar touch...a light caress across your back...the most everyday gestures at close range become an extraordinary dance.


*******************

SPECIAL JURY AWARDS - FICTION FILM
"IRISH TWINS"
Directed by Rider Strong & Shiloh Strong - Los Angeles, CA
Synopsis: On the night of their father's funeral, things go from bad to worse when two brothers have to decide what to do with his ashes.
&
"LESS THAN KIND"
Directed by Christopher Morrison - Los Angeles, CA
Synopsis: A deep family crisis...Roman returns home to his estranged brother and sister with a shocking message to save his dying mother.

BEST FOREIGN AWARDS - FICTION FILM
"THE EYE"
Directed by Adrian Castagna - Buenos Aires, Argentina
Synopsis: A dark futuristic tale about a motorcycle messenger sent to the all-powerful TV Corporation where he stumbles on "the truth."
&
"THE SWORDSMAN"
Directed by James Lane - ACT, Australia
Synopsis: A tragic fairytale exploring the wages of human emotion upon the desire for spiritual harmony when a wife is brutally murdered.

*******************

SPECIAL JURY AWARD - ANIMATION FILM
"ANIMAL INSTINCTS"
Directed by Cameron Edser & Michael Richards - Summertown, Australia
Bond University
Synopsis: A claymation action epic about a cow and a sheep battling it out in a fierce fight for ultimate farmyard supremacy.
BEST FOREIGN AWARD - ANIMATION FILM
"7 CITIES"
Directed by Reza Hemmatirad - Istanbul, Turkey
Synopsis: Original trio technique of watering, miniatures, and cartooning, this story is about how the famous books of Mesnevi came to life.


********************


SPECIAL JURY AWARDS - DOCUMENTARY FILM
"CARISSA"
Directed by David Sauvage - Los Angeles, CA
Synopsis: At 12, she was homeless and forced into prostitution...today she is earning a law degree and MBA from UCLA.
&
"THE HEART OF ALASKA"
Directed by Scott Martin - Valencia, CA
Synopsis: An exploratory look into America's last frontier...beyond untamed wilderness...into the untouched heart of Alaska.

BEST FOREIGN AWARD - DOCUMENTARY FILM
"SELLING HOLLYWOOD, STEALING HOLLYWOOD"
Directed by Tim Parsa - Mexico City, Mexico
Synopsis: Mexico is a country of movie fans...so why beyond illegal DVD copying is the complete failure of traditional distribution channels?


********************


SPECIAL JURY AWARDS - STUDENT FILM
"REFLECTION"
Directed by Dan Dowding - Savannah, GA
Savannah College of Art & Design
Synopsis: David regains consciousness inside a crashed car about to explode...he envisions escaping and seeking revenge...but can he?
&
"SEDUCTION IN C-SHARP"
Directed by Anne Peterson - Chicago, IL
Northwestern University
Synopsis: A film noir dance extravaganza of one hot night with a lady detective who gets thrown on a case that hits too close to home.
&
"THE DEPENDANT ONES"
Directed by Brad Hodgson - Kansas City, MO
University of Kansas City
Synopsis: A futuristic story about a toxic world where a scientist confronts two salesmen trying to sell her very own creation for survival.
BEST FOREIGN AWARD - STUDENT FILM
"THE PROJECTION ROOM"
Directed by Min Tran - Melbourne, Australia
Footscray City Tafe Film School
Synopsis: Young projectionists find an old film can hidden in a projection room. Once played, deadly visions of their childhood fears surface.
MOST PROMISING STUDENT FILMMAKER AWARDS (18 & under)
"CRAZY ABOUT YOU"
Directed by Andy Leverett (17) - Jacksonville, FL
Douglas Anderson School of the Arts
Synopsis: Matt has a few eccentricities including a phobia of vegetables...and especially his crazy liking of his newly appointed counselor!
&
"THE EMPTY DESIRES"
Directed by David Xu (16) - Auckland, New Zealand
High School at Pakuranga College
Synopsis: The importance of love and family is realized by a rich businessman who neglects his family in pursuit of his own rich desires.


*********************


For Finalists who did not receive an award, your film can include in its list of achievements the following award:
"Finalist at the Action/Cut 2008 Short Film Competition"
---
CONGRATULATIONS!

we are very proud of our TOP award winners,
and the additional awards of special merit winners granted by our industry juries.

a press release announcing our winners WILL BE sent to print & web film publications,
production companies, studios, agents, managers, and other industry PLAYERS on our media list.

all additional special merit winners will receive an Action/Cut Award Certificate
and a Gift Certificate invitation to any Action/Cut Filmmaking Seminar they wish to attend.