THE ACTION/CUT 2009
GRAND PRIZE FILM AWARD

"realTIME - it's just a game"

Directed by Steffen Mueller
Munich, Germany
Written by Christopher Klein & Steffen Mueller from an idea by Steffen Mueller
Produced by Steffen Mueller & Philippe Klose
Executive Produced by Aki Schirmer
(26 minutes)
Synopsis: A dangerous spy ring infiltrates the internet online game world with real missions. An addicted nerd gamer
walks into the trap as he unawarely accomplishes illegal assignments and scoring bonus points. A journalist who is
collecting evidence to expose the ring becomes a mission target herself in this taut action/thriller shot in Germany.

---
THE ACTION/CUT 2009 BEST FICTION FILM AWARD

"EVERYTHING
IS ORDINARY"

Directed by Noelle Brower
New York, NY
Written by Noelle Brower - Produced by Jodi Midiri & Noelle Brower
(16 minutes)
Synopsis: At a country house, a family waits for its patriarch to die amid the petty dramas that make up their lives.
Only Sarah, the granddaughter, seems full of joy and wonder of the natural world all around her though no one is listening.
This is a work about memory and how, when we look back on big events in our lives, what so often comes to
mind are the small details of what we were doing at the time. In the moment of extreme emotion, there is
no perspective...we cannot truly reflect on what is happening,
---
THE ACTION/CUT 2009 BEST ANIMATION FILM AWARD

"REACH"
Directed by Luke Randall


Melbourne, Australia
Written and Produced by Luke Randall
(4 minutes)
Synopsis: A tiny robot is given the gift of life with only one limitation...the length of his power cable.
When a curious bird appears at the workshop window, his lust to live outside his "reach" may be his demise.
---
THE ACTION/CUT 2009 BEST DOCUMENTARY FILM AWARD
&
MOST PROMISING 2009 YOUNG DOCUMENTARIAN AWARD (18 & under)

"ROOTS AND WINGS"

Directed by Angad Singh (15)
Roswell, GA
Written and Produced by Angad Singh
(30 minutes)
Synopsis: Does one have to cut off their roots in order to spread their wings and soar high?
Participants of a Sikh Youth Leadership highlight the challenges they face every day being both American and Sikhs,
and the spirit with which they overcome them as they express the peaceful message they have for their fellow citizens.
---
THE ACTION/CUT 2009 BEST STUDENT FILM AWARD

"PRECIOUS CARGO"

Directed by Max Adams
Los Angeles, CA
Produced at Florida State University
Written by Max Adams
Co-Produced by Laurie Bookhardt - Produced by J.W. Wheeler
(17 minutes)
Synopsis: When ex-girlfriend Karen comes back into town pregnant, Jack desperately wants to spend a quiet evening
discussing their reconciliation and upcoming baby. But as manipulative as she is beautiful, Karen has a different
evening planned...instead of wine, caviar, and a proposal...it's bullets, bad guys, and car chases.
---
THE ACTION/CUT 2009 BEST MUSIC VIDEO AWARD

"BREAKOUT
THE VIOLINS"

Directed by Tadeh Daschi
Los Angeles, CA
Music by VISA - Lyrics by K'noup
Written & Executive Produced by Tadeh Daschi - Produced by Seda Melkoni
(4 minutes)
Synopsis: A stlyzed theatrical peek on a traveling troupe of gypsy musicians, dancers, and revelers providing an indulgent feast
for the eyes while depicting farce, romance, satire, comedy, and rock n' roll. Visually wild and bizarre costumes, sets,
and dance numbers make this an entertainingly visually fun must-see music video.
---
SPECIAL JURY AWARD
MUSIC VIDEOS
"FREEDOM"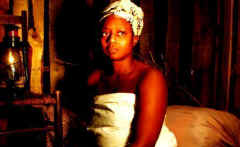 Sang by Elizabeth June, this video explores slavery, religion, black hardships. (4 mins)


Directed by
Gabriel Haze
Winter Park, FL
SPECIAL JURY AWARD
STUDENT FILMS
"PERCEPTION"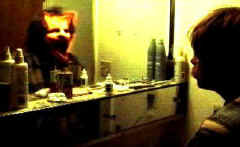 A drug addict is tormented by his religious
and political awakening. (11 mins)


Directed by
Preston Randolph
Cody High School - Cody, WY
SPECIAL JURY AWARD
DOCUMENTARIES
"ONE"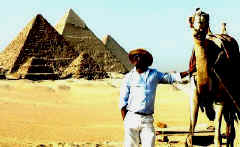 The deadly paradox of human conflicts
due to religions and borders. (9 mins)

Directed by
Vivekanand Palavali
Fenton, MI
All films are video encoded and hosted by Videobookmark.com
**********************************
If your finalist film did not win an award, it can include in its list of achievements the following award:
"Finalist: Action/Cut 2009 Short Film Competition"


- ADDITIONAL JURY AWARDS -
ACTION/CUT 2009 FILM AWARDS
OF SPECIAL MERIT IN FILMMAKING


Though the Action/Cut Competition does not have a category for "Experimental Filmmaking"
the Juries have requested the following film to be recognized for its unique style and technique.
VISUAL EXCELLENCE IN EXPERIMENTAL FILMMAKING
"ORANGE PEEL"
Directed by Celia Hemken - Valley Village, CA
Synopsis: Orange Peel needs money to finance her rise in the world and she has come to London to kick-off her grand plan.


*******************

SPECIAL JURY AWARDS - FICTION FILM
"BROTHERS"
Directed by Darren Coyle - Brooklyn, NY
Synopsis: Three white supremacists nervously meet after committing a crime only to realize the real enemy is actually in the room.
&
"THE BENEFICIARY"
Directed by Theodore Melfi - Santa Monica, CA
Synopsis: Three lives are tragically altered when an ordinary traffic event ignites a chain reaction of paranoia and murder.
&
"TRUNK"
Directed by Annie Feld - New York, NY
Synopsis: Three high school seniors have the limits of their humanity tested when a night of partying goes wrong...very wrong!

BEST FOREIGN AWARDS - FICTION FILM
"CRESCENDO"
Directed by Pierre Terrade & Didier Woldemard - Le Pres Saint Gervais, France
Synopsis: A woman and her child are abused by the violent drug dealer they live with...how will this nightmare end?
&
"KAKURE-ONI: THE OGRE OF THE RED MOON"
Directed by Yuki Saito - Kyoto, Japan
Synopsis: A female ninja protects a village and its children from a feared legendary man-eating ogre with her courage and samurai skills.
&
"STYLE OVER SUBSTANCE No. 4 - PIECES OF A MAN"
Directed by Joe Lovelock - London, United Kingdom
Synopsis: A film noir exploration of a detective's inner disturbances of deranged symptoms of grief and guilt leading to a wrenching finale.


*******************

SPECIAL JURY AWARDS - ANIMATION FILM
"GERALD'S LAST DAY"
Directed by Justin Rasch and Shel Rasch - Los Angeles, CA
Synopsis: Gerald has been scheduled for termination by the city pound at 5PM...today is his last day to get adopted or else!
&
"THE MISSING SOCK"
Directed by Austin Hillebrecht - Portland, OR
Produced at Lifeway College, New Zealand
Synopsis: While Daniel is doing laundry, a clothes dryer has eaten one of his socks...he embarks on a wild journey to find it.

BEST FOREIGN AWARD - ANIMATION FILM
"I DON'T KNOW WHEN AND I DON'T KNOW WHERE SARAJEVO"
Directed by Berin Tuzlic - Bosnia and Herzegovina
Synopsis: A story depicting the horror of the terrible wars adults trigger and fight as they deny children of their happy childhood.


*******************

SPECIAL JURY AWARD - DOCUMENTARY FILM
"STREET JUSTICE"
Directed by Donna Hernandez - Belleville, NJ
Synopsis: Garrett was a victim of senseless gang violence at 15 when he was shot 6 times and left for dead on a Brooklyn street.

BEST FOREIGN AWARD - DOCUMENTARY FILM
"A JOURNEY THROUGH HELL"
Directed by Daniel Grandclement - Paris, France
Synopsis: The story of illegal Ethiopian and Somalian refugees crossing the dangerous waters of the Gulf of Aden at the risk of their lives.


*******************

SPECIAL JURY AWARDS - STUDENT FILM
"BAR FLIES"
Directed by David Broyles - New York, NY
Columbia University
Synopsis: When a man runs his car off the road, he seeks shelter from the cold winter's night at an isolated bar...what is this place?
&
"FIRST KILL"
Directed by Micah Ranum - Tallahassee, FL
Florida State University
Synopsis: A reluctant contract killer faces his own mortality after his latest hit is photographed deep in the woods by a hunter's camera.

BEST FOREIGN AWARD - STUDENT FILM
"BEYOND BLOOD"
Directed by Kelly Chen - Varsity Lakes, Australia
Bond University
Synopsis: An action-packed fight drama about three brothers who live in a dark uncertain world of street crime and urban violence.
MOST PROMISING YOUNG STUDENT FILMMAKER AWARD (18 & under)
"SWEET SEDUCTION"
Directed by Gabrielle Lui (18) - Jackson, TN
Madison Academic Magnet High School
Synopsis: Aaron is infatuated with Amy, and though they are great friends, he stalks her and is not happy about her new boyfriend.


*********************
---
CONGRATULATIONS!

we are very proud of our TOP award winners,
and the additional awards of special merit winners granted by our industry juries.

a press release announcing our winners WILL BE sent to print & web film publications,
production companies, studios, agents, managers, and other industry PLAYERS on our media list.

all additional special merit winners will receive an Action/Cut Award Certificate
and a Gift Certificate invitation to any Action/Cut Filmmaking Seminar they wish to attend.